The sheer amount of cover drops this past month have been enough to make anyone salivate. From the sequel of We Hunt the Flame to the upcoming gorgeous Star Daughter, there's a book for everyone to look forward to in 2020 (which can't come fast enough!). 😞 In the meantime to get ourselves hyped, we've gathered all of the October cover reveals that caught our eye in this post so you can drool over them with us.
We Free the Stars by Hafsah Faizal
🔖 This book is the second in the Sands of Arawiya series.
Zafira is the Hunter, braving the cursed forest of the Arz to feed her people. Nasir is the Prince of Death, assassinating those who defy his autocratic father, the sultan. She must hide her identity. He mustn't display compassion. But when both embark on a quest to uncover a lost magic artifact, Zafira and Nasir encounter an ancient evil long thought destroyed—and discover that the prize they seek may be even more dangerous than any of their enemies. In We Free the Stars, Zafira and Nasir must conquer the darkness around—and inside of—them.
⏳ We Free the Stars releases May 2020.
📰 Find the cover reveal over at Tor.
This Coven Won't Break by Isabel Sterling
🔖 This book is the second in the These Witches Don't Burn series.
In this gripping, romantic sequel to These Witches Don't Burn, Hannah must work alongside her new girlfriend to take down the Hunters desperate to steal her magic.
Hannah Walsh just wants a normal life. It's her senior year, so she should be focusing on classes, hanging out with her best friend, and flirting with her new girlfriend, Morgan. But it turns out surviving a murderous Witch Hunter doesn't exactly qualify as a summer vacation, and now the rest of the Hunters seem more intent on destroying her magic than ever.
When Hannah learns the Hunters have gone nationwide, armed with a serum capable of taking out entire covens at once, she's desperate to help. Now, with witches across the country losing the most important thing they have—their power—Hannah could be their best shot at finally defeating the Hunters. After all, she's one of the only witches to escape a Hunter with her magic intact.
Or so everyone believes. Because as good as she is at faking it, doing even the smallest bit of magic leaves her in agony. The only person who can bring her comfort, who can make her power flourish, is Morgan. But Morgan's magic is on the line, too, and if Hannah can't figure out how to save her—and the rest of the Witches—she'll lose everything she's ever known. And as the Hunters get dangerously close to their final target, will all the Witches in Salem be enough to stop an enemy determined to destroy magic for good?
⏳ This Coven Won't Break releases June 2, 2020.
📰 Find the cover reveal and an excerpt of the book over at Penguin Teen.
The Archer at the Dawn by Swati Teerdhala
🔖 This book is the second in The Tiger at Midnight trilogy.
Summary to come.
⏳ The Archer at the Dawn releases May 26, 2020.
📰 Find the cover reveal and an excerpt of the book over at Hypable.
Forest of Souls by Lori M. Lee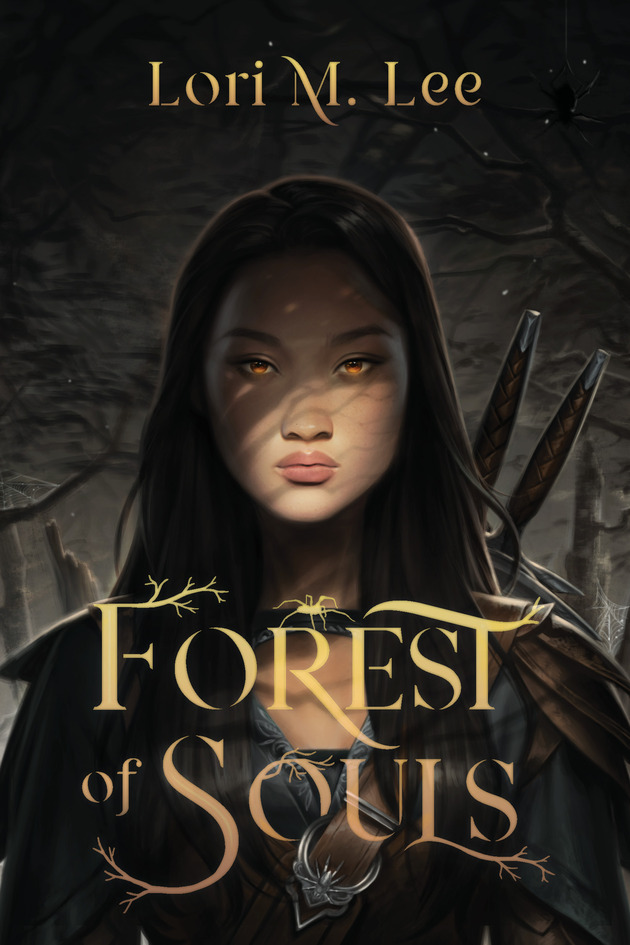 Sirscha Ashwyn comes from nothing, but she's intent on becoming something. After years of training to become the queen's next royal spy, her plans are derailed when shamans attack and kill her best friend Saengo.
And then Sirscha, somehow, restores Saengo to life.
Unveiled as the first lightwender in living memory, Sirscha is summoned to the domain of the Spider King. For centuries, he has used his influence over the Dead Wood—an ancient forest possessed by souls—to enforce peace between the kingdoms. Now, with the trees growing wild and untamed, only a lightwender can restrain them. As war looms, Sirscha must master her newly awakened abilities before the trees shatter the brittle peace, or worse, claim Saengo, the friend she would die for.
⏳ Forest of Souls releases June 23, 2020.
📰 Find the cover reveal and an excerpt of the book over at Paste Magazine.
The Falling in Love Montage by Ciara Smyth
Saoirse doesn't believe in love at first sight or happy endings. If they were real, her mother would still be able to remember her name and not in a care home with early onset dementia. A condition that Saoirse may one day turn out to have inherited. So she's not looking for a relationship. She doesn't see the point in igniting any romantic sparks if she's bound to burn out.
But after a chance encounter at an end-of-term house party, Saoirse is about to break her own rules. For a girl with one blue freckle, an irresistible sense of mischief, and a passion for rom-coms.
Unbothered by Saoirse's no-relationships rulebook, Ruby proposes a loophole: They don't need true love to have one summer of fun, complete with every cliché, rom-com montage-worthy date they can dream up—and a binding agreement to end their romance come fall. It would be the perfect plan, if they weren't forgetting one thing about the Falling in Love Montage: when it's over, the characters actually fall in love… for real.
⏳ The Falling in Love Montage releases June 9, 2020.
📰 Find the cover reveal over at LGBTQ Reads.
My Eyes are Up Here by Laura Zimmermann
My Eyes Are Up Here is YA novel from debut author Laura Zimmerman about a teenage girl struggling to rediscover her balance—and her voice—in the year after a surprising growth spurt.
A "monomial" is a simple algebraic expression consisting of a single term. 30H, for example. 15-year-old Greer Walsh hasn't been fazed by basic algebra since fifth grade, but for the last year, 30H has felt like an unsolvable equation–one that's made her world a very small, very lonely place. 30H is her bra size–or it was the last time anyone checked. She stopped letting people get that close to her with a tape measure a while ago.
Ever since everything changed the summer before ninth grade, Greer has felt out of control. She can't control her first impressions, the whispers that follow, or the stares that linger after. The best she can do is put on her faithful XXL sweatshirt and let her posture–and her expectations for other people–slump.
But people—strangers and friends—seem strangely determined to remind her that life is not supposed to be this way. Despite carefully avoiding physical contact and anything tighter than a puffy coat, Greer finds an unexpected community on the volleyball squad, the team that hugs between every point and wears a uniform "so tight it can squeeze out tears." And then there's Jackson Oates, newly arrived at her school and maybe actually more interested in her banter than her breasts.
Laura Zimmermann's debut is both laugh-out-loud funny and beautifully blunt, vulnerable and witty, heartbreaking and hopeful. And it will invite readers to look carefully at a girl who just wants to be seen for all she is.
⏳ My Eyes are Up Here releases June 23, 2020.
📰 Find the cover reveal and an excerpt of the book over at Penguin Teen.
The Dark Tide by Alicia Jasinska
Every year on St. Walpurga's Eve, Caldella's Witch Queen lures a young boy back to her palace. An innocent life to be sacrificed on the full moon to keep the island city from sinking.
Convinced her handsome brother is going to be taken, Lina Kirk enlists the help of Thomas Lin, her secret crush, and the only boy to ever escape from the palace. Working together they protect her brother but draw the Queen's attention.
Eva cast away her heart when her sister died to save the boy she loved. Now as Queen, she won't make the same mistake. She'll sacrifice anyone if it means saving herself and her home.
When Thomas is chosen as sacrifice, Lina takes his place and the two girls are forced to spend time together as they await the full moon. But Lina is not at all what Eva expected, and the Queen is nothing like Lina envisioned. Against their will, they find themselves falling for each other. As water floods Caldella's streets and the dark tide demands its sacrifice, they must choose who to save: themselves, each other, or the island city relying on them both.
⏳ The Dark Tide releases June 1, 2020.
📰 Find the cover reveal over at LGBTQ Reads.
Verona Comics by Jennifer Dugan
Summary to come.
⏳ Verona Comics releases April 21, 2020.
📰 Find the cover reveal and an excerpt of this book over at Fansided.
Star Daughter by Shveta Thakkar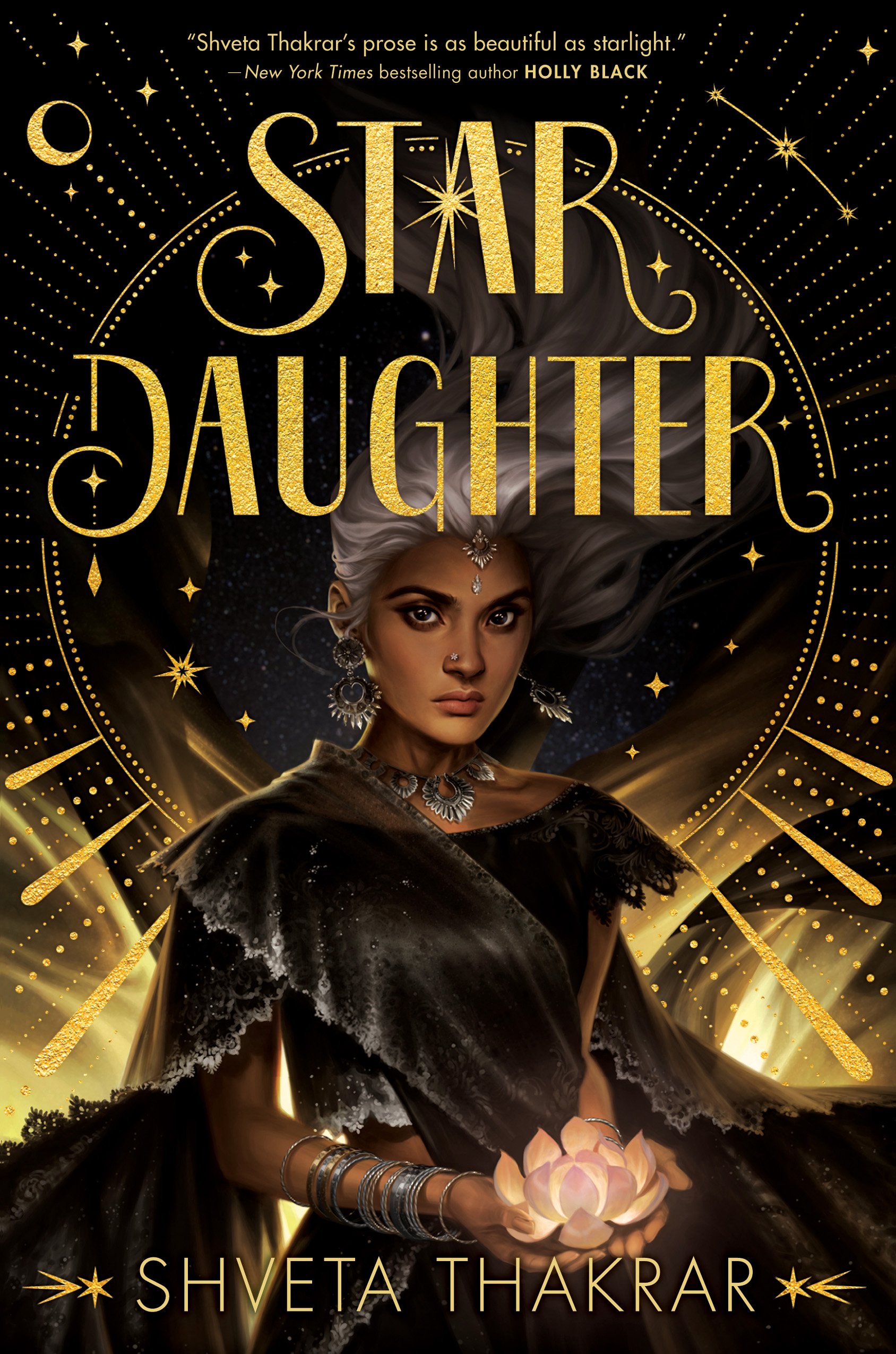 Summary to come.
⏳ Star Daughter releases not soon enough August 11, 2020.
We Are Not From Here by Jenny Torres Sanchez
A ripped-from-the-headlines novel of desperation, escape, and survival across the U.S.-Mexico border.
Pulga has his dreams.
Chico has his grief.
Pequeña has her pride.
And these three teens have one another. But none of them have illusions about the town they've grown up in and the dangers that surround them. Even with the love of family, threats lurk around every corner. And when those threats become all too real, the trio knows they have no choice but to run: from their country, from their families, from their beloved home.
Crossing from Guatemala through Mexico, they follow the route of La Bestia, the perilous train system that might deliver them to a better life–if they are lucky enough to survive the journey. With nothing but the bags on their backs and desperation drumming through their hearts, Pulga, Chico, and Pequeña know there is no turning back, despite the unknown that awaits them. And the darkness that seems to follow wherever they go.
In this powerful story inspired by current events, the plight of migrants at the U.S. southern border is brought to painful, poignant, vivid life. An epic journey of danger, resilience, heartache, and hope.
⏳ We Are Not From Here releases May 19, 2020.
📰 Find the cover reveal and an excerpt of this book over at Penguin Teen.
What about you? What cover reveals did you like? Are you as excited for these books as we are?

About the Post Author
Surina is an avid reader who spent most of her childhood buried in books, and who hopes to spend more of her life doing the same. She is perpetually tired and likes to spend her (nonexistent) free time complaining to her dog. Some of her favorite books are Aru Shah and the End of Time, Timekeeper, and The Priory of the Orange Tree. You can find her on Twitter and Instagram.